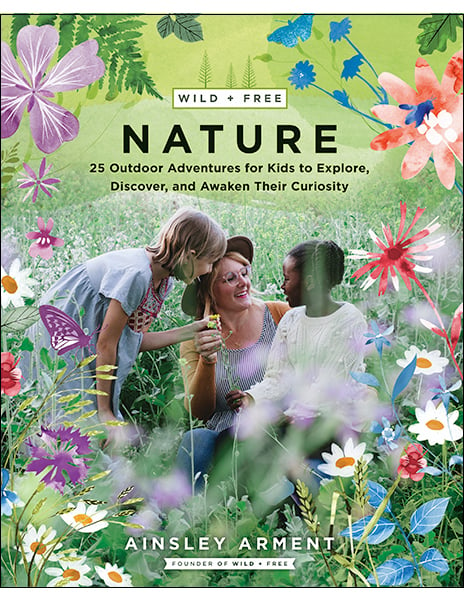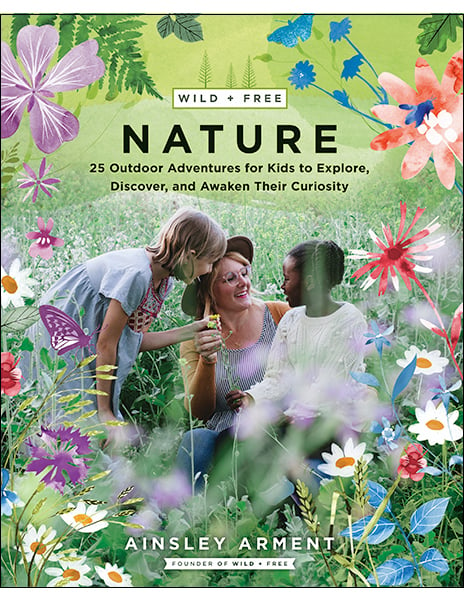 Wild + Free NATURE Book
$19.00
Wild and Free Nature is a beautiful, four-color book for parents, educators, and caregivers to enjoy doing hands-on activities outside with their kids.
One of the core philosophies behind Wild + Free is the belief that nature is the best classroom we could ever hope for. It unlocks the imagination and inspires creativity in ways that a schoolroom never could.
This resource book will help equip parents and adults who work with children to get them outdoors with activities such as:
+ Build a tree house in the woods.
+ Cultivate a garden plot.
+ Make land art and nature crafts.
+ Create a mud kitchen in the backyard.
+ Go for a nature walk each morning.
+ Find a secret swimming hole.
+ Go to the creek to learn about the water cycle.
+ Plant a garden to see what will grow in your backyard.
+ Raise monarch caterpillars until they transform into butterflies.
+ Set up a bird watching station in your front window
+ Make a wilderness fort with the fallen branches from trees.
With the same lush photography as The Call of the Wild + Free, this book includes step-by-step pictures that show parents how to do the activity, and essays on the importance of nature in a child's life.
Shipping Rates:
$6.65 to US addresses
$14 to Canada
$19 to everywhere else
Return Policy: No refunds. All sales are final.